Episodes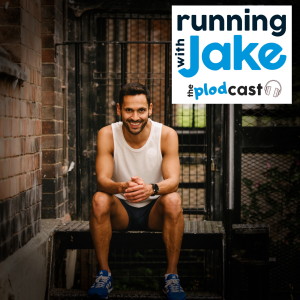 Wednesday Sep 29, 2021
Wednesday Sep 29, 2021
Welcome to your weekly dose of running motivation.
Today's guest is, our friend and yours,
 Jo Wilkinson
 - ex GB athlete turned running coach. 
Jake and Jo discuss those last few nerve-racking days in the least up to a marathon.
AskJake:  Each week, we'll take one of your questions and Jake will answer it.  Today, it's all about increasing your run frequency.