Episodes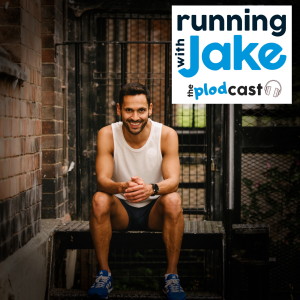 Wednesday Jul 14, 2021
Wednesday Jul 14, 2021
Welcome to your weekly dose of running motivation.
Following on from 
Episode 79
 with Anna, and Kate on 
Episode 77
, we chat with ANOTHER of the presenters from 
The Running Channel
 (They're like buses, this lot!)  - Today it's 
Rick Kelsey
's turn.
Whilst his previous target was to beat his PB's for the next 10 years consecutively, he's had to re-evaluate after after an old rugby injury reared it's ugly head!  His big target is now to be able to walk pain free again.  Rick's resilience and positively is an inspiration to others who are also on the comeback trail.  The content surrounding Rick's injury on the channel is brilliantly done.  To see his post-surgery video 
CLICK HERE
.
#AskJake:  Each week, we'll take one of your questions and Jake will answer it.   Today, we're talking about kicking your own ankles!
See the full show notes & resources here: http://runningwithjake.com/plodcast
To listen to Frank on Sophisticated Property Investing (as promoted on this episode), follow this link: https://podcasts.apple.com/gb/podcast/sophisticated-property-investing-by-ethical-property/id1505084963