Episodes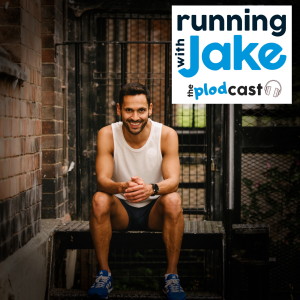 Wednesday Jun 16, 2021
Wednesday Jun 16, 2021
Welcome to your weekly dose of running motivation.
Today's guest is Kate Carter - lifestyle editor for the Guardian, a presenter on The Running Channel, AND holder of the World Record for…. wait for it…..  'Fastest female marathon runner in an animal costume'! 
As impressive as this feat is, Kate has had her fair share of disappointments and setbacks. Namely missing out on a sub 3hr marathon by a matter of seconds, and although that race resulted in her being effectively 'carried across the line', it did result in a huge PB, and she has since achieved her sub 3 badge. 
#AskJake:  Each week, we'll take one of your questions and Jake will answer it.   Today, we're talking about noisy water bottles!
See the full show notes & resources here: http://runningwithjake.com/plodcast