Episodes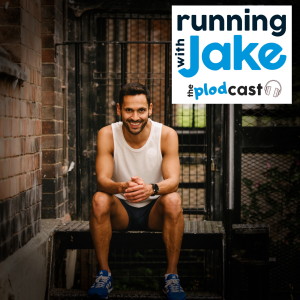 Wednesday Jun 23, 2021
Wednesday Jun 23, 2021
Welcome to your weekly dose of running motivation.
On this episode, Jake's convinced himself that he's best friends with Mike Gratton.  Mike's the 1983 winner of the London Marathon, a respected and brilliant  running coach... and also runs his events company, 2:09 Events, who organise running events all around the world.
Mike's the show's favourite running coach (except for Jake, of course), and he's agreed to come back to share more of his awesome knowledge; this time round is centred on training for marathons.  If you missed Mike's previous appearance on the PLODcast, you neeeeeed to check out Episode 61
#AskJake:  Each week, we'll take one of your questions and Jake will answer it.   Today, we're talking about waterproof running clothes.
See the full show notes & resources here: http://runningwithjake.com/plodcast