Episodes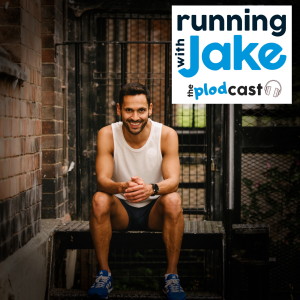 Wednesday Jun 02, 2021
Wednesday Jun 02, 2021
Welcome to your weekly dose of running motivation.
Today's guest is Carla Molinaro - Ultra runner, a 'yoga for runners' instructor, AND the world record holder of LEJOG - a little plod from Land's End to John O'Groats! 

Carla most recent achievement was winning Ultra X Scotland - 125km across 2 days circumnavigating the very beautiful Loch Ness. 

She's certainly had her fair share of disappointments too… such as the time she spent more time than she would have liked in a bush, only then to be consoled by a fellow competitor who offered her the most well known (and scientifically proven) race fuel - a chocolate brownie stuffed with weed. 
#AskJake:  Each week, we'll take one of your questions and Jake will answer it.   Today, we're talking about breathing!!!