Episodes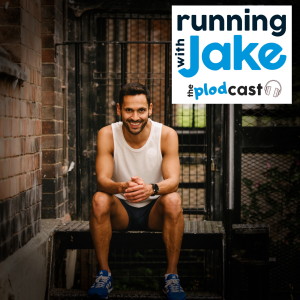 Wednesday May 05, 2021
Wednesday May 05, 2021
Welcome to your weekly dose of running motivation.
On this episode, we speak to carbon negative ultra runner, and former Plodcast guest, Damian Hall. 

Damian has recently released his new book In It For The Long Run. It tells the story of running a first marathon aged thirty-six, dressed as a toilet, and representing Great Britain four years later. 

His midlife-crisis running problem escalated to 100-mile ultramarathons and record-breaking bimbles, culminating in his 261-mile Pennine Way run in July 2020. 
#AskJake:  Each week, we'll take one of your questions and Jake will answer it.   Today, it's all about committing time to physio exercises.
See the full show notes & resources here: http://runningwithjake.com/plodcast