Episodes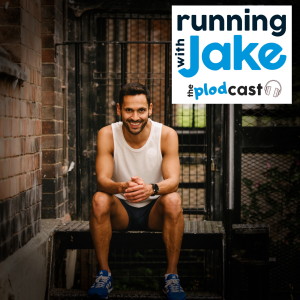 Wednesday Apr 07, 2021
Wednesday Apr 07, 2021
Welcome to your weekly dose of running motivation.
On this episode, we speak to athlete Charlotte Taylor-Green who took part in the Olympic Marathon Trials at Kew Gardens in London on March 26th. 

Charlotte has a personal best time in a marathon of 2:36:54 set in Dublin in 2019. By her own admission, she wasn't the fastest on paper going into the trials, but she was in great shape and ready to see what she could do. 

Unfortunately, poor timing of the menstrual cycle, and an overwhelming feeling of nausea, meant that Charlotte had to live to fight another day.
#AskJake:  Each week, we'll take one of your questions and Jake will answer it.  This week it's all about warming up for runs.
See the full show notes & resources here: http://runningwithjake.com/plodcast