Episodes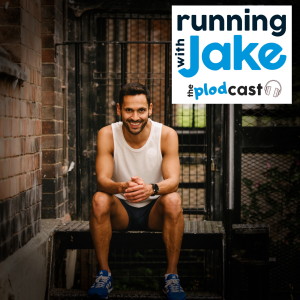 Wednesday Mar 31, 2021
Wednesday Mar 31, 2021
Welcome to your weekly dose of running motivation.
On this episode, we chat with 1500m runner Holly Archer who recently earned herself a silver medal representing GB at the European Indoor Championships in Poland. 

Holly, who felt super strong through the heats, found herself up against it in the final. The race, which started slowly, was frantic, with jostling throughout the field, and tactical play from two Spanish runners that prevented Holly from hitting the front of the pack when she wanted.  

After a blistering finish to the race Holly placed second, only to endure an agonising wait to see if she was going to be disqualified. Fortunately she wasn't, and she is now the Indoor 1500m European Champion. 
#AskJake:  Each week, we'll take one of your questions and Jake will answer it.  This week it's all about Marathon pacing.
See the full show notes & resources here: http://runningwithjake.com/plodcast