Episodes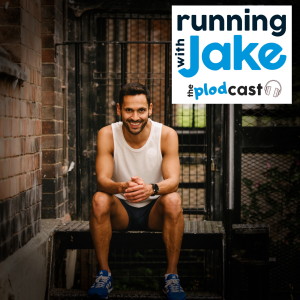 Wednesday Mar 17, 2021
Wednesday Mar 17, 2021
Welcome to your weekly dose of running motivation.
On this episode, Jake and Pete get bent out of shape over the fact they have never won an award, yet they are promoting The Lovejoy Hour who are apparently an "Award Winning Podcast"?? It turns out that the award isn't all it's cracked up to be….. as the judges of said award were the show host and the producer!? 

We speak to Tom Craggs - England Athletics Marathon Lead Coach, Road Running Manager, and Runner's World columnist. Tom's own running journey didn't begin as a junior athlete. He began when his Dad was diagnosed with bowel cancer and he signed up for a marathon. 
#AskJake:  Each week, we'll take one of your questions and Jake will answer it.  This week it's all about regulating your body temperature.
See the full show notes & resources here: http://runningwithjake.com/plodcast