Episodes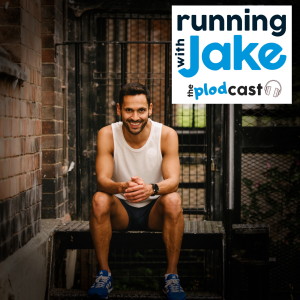 Wednesday Feb 17, 2021
Wednesday Feb 17, 2021
Welcome to your weekly dose of running motivation.
Today's guest is Richard Newhouse. After being diagnosed with stage 3 bowel cancer in 2019 Richard is determined to give something back to the amazing people that helped him through it. Unlike in a traditional fund raising way, whereby people choose to do something that they have perhaps always wanted to do (a parachute jump for example), Richard has chosen something that he HATES…….. running!

In October he will be taking on the 2021 London marathon. By his own admission he knows NOTHING about running but he is absorbing information like a sponge, and it is this very reason that enabled him to stumble upon the PLODcast.
#AskJake:  Each week, we'll take one of your questions and Jake will answer it.  This week it's all about rubbing hydration packs!
See the full show notes & resources here: http://runningwithjake.com/plodcast