Episodes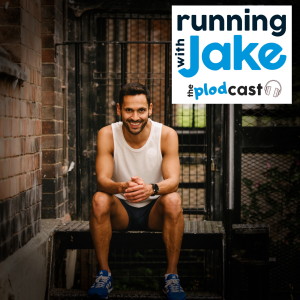 Wednesday Feb 03, 2021
Wednesday Feb 03, 2021
Welcome to your weekly dose of running motivation.
Today's guest is Ing Kalchthaler - a children's librarian, a pastor, a big fan of the show, and a beautiful soul with an amazing story. 

At Ing's heaviest she was 153kg, and she physically couldn't even take out the rubbish! Over the course of only two years Ing lost a whopping 90kg. Despite this impressive feat, and by her own admission, Ing went too far with the weight loss. She reached a point beyond what is deemed healthy and sustainable, and her calorie intake was so low that it caused her hair to fall out. 

Ing is now in a very happy place with her running. She runs six times per week, she loves it, and she is even writing a book on how you can be happy or sad at any weight.
#AskJake:  Each week, we'll take one of your questions and Jake will answer it.  Today, it's all about how long to how a stretch for. 
See the full show notes & resources here: http://runningwithjake.com/plodcast