Episodes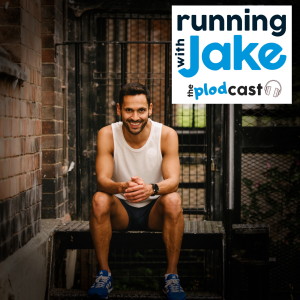 Wednesday Jan 20, 2021
Wednesday Jan 20, 2021
Welcome to your weekly dose of running motivation.
Today's guest is Denny Krahe, also know as Dizruns. Denny is Running Coach, a host of Diz Runs Radio AND the most apologetic guest we have EVER had! Turns out it took Diz a loooong time to get back to Jake, of which he was clearly VERY sorry! 

Denny is coping with life in Florida pretty well. He is driven by performance and he has some lofty targets of his own, such as running a marathon in every state in America. Denny doesn't want to break himself to achieve targets though, as he wants to run for the long term. He wants to run for the rest of his life. 
#AskJake:  Each week, we'll take one of your questions and Jake will answer it.  Today, Sarah wants to know how she can slow down inner easy runs.
See the full show notes & resources here: http://runningwithjake.com/plodcast