Episodes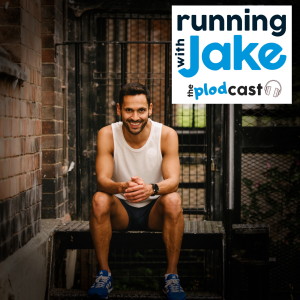 Wednesday Nov 04, 2020
Wednesday Nov 04, 2020
Welcome to your weekly dose of running motivation.  
On this episode we speak to Running Coach and former GB athlete Vince Wilson. Vince, who was super relaxed after his morning foot massage, was keen to share his thoughts on the positive impact running can have on your mental health and how to stay motivated through the winter months. Clearly passionate about what he does, one of the things that Vince loves most about coaching is the different the personalities that running attracts, and the variety of reasons that people take up the sport.

With the days getting shorter Jake shares 9 top tips for staying safe in the dark:
#AskJake:  Each week, we'll take one of your questions and Jake will answer it.  Today, Steve wants to about the auto-pause feature on swanky new running watch!
See the full show notes & resources here: http://runningwithjake.com/plodcast