Episodes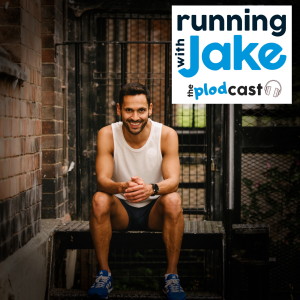 Wednesday Aug 19, 2020
Wednesday Aug 19, 2020
On this episode, Pete the Producer was tasked with sorting the technicalities of recording next week's show as Jake is away in Greece for two weeks. He didn't actually get around to sorting it as he inadvertently stumbled across a highly amusing audio editing trick!

We chat with Matt Bergin, a Physiotherapist to Olympic and Paralympic athletes, and co-founder of the Performance Team. As an elite athlete himself, Matt understands the importance of optimising movement to improve performance and reduce the risk of injury.

#AskJake: Each week, we'll take one of your questions and Jake will answer it. On this episode, Laura has is concerned about self-isolation and the affect it's having on her training.
See the full show notes & resources here: http://runningwithjake.com/plodcast