Episodes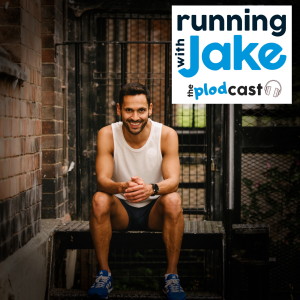 Wednesday Jun 24, 2020
Wednesday Jun 24, 2020
Welcome to your weekly dose of running motivation.
On today's episode we attempt to 'hear ourselves think' as Jake is constantly interrupted by the neighbour with his high-powered bush cutter.. or is it brush cutter?! Anyway IT'S NOISY! Shutting the window didn't appear to help a great deal either. Still it could have been worse, as there's also a noisy cock living next door.

On a slightly more positive note we have a debrief with Ben Sheppard who managed to get through his 24hr run around a 400 metre athletics track with most of his toenails still intact!
And, as always; there's your chance to #AskJake - This week, it's all about cross training.
Full show notes & resources: http://runningwithjake.com/plodcast