Episodes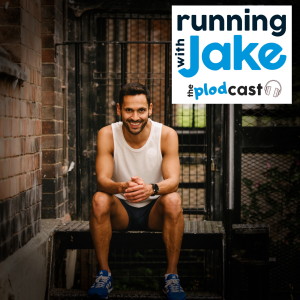 Wednesday May 13, 2020
Wednesday May 13, 2020
This is an episode of big surprises and nostalgia!  Not only is Jake related to international Michelin star chef Sat Bains, he's also mates with Sir Trevor McDonald OBE (and has the evidence to prove it!)

You'll hear Jake's chat with "Trev" from circa 1998, where Jake sounds like a 12 year old and Trevor sounds like a GODDAMNED LEGEND!  We also catch up with Sat and speak about how important a workout routine is for mental health, especially in these times, not only for him but also for his staff at Restaurant Sat Bains

Now lockdown restrictions have been relaxed a little, we're able to spend more time doing what we love, so Jake will be talking about the pros and cons of marathon paced training.


And, as always; there's your chance to #AskJake - This week, it's all about splitting up your weekend long run, whilst training to run a marathon.
Full show notes & resources: http://runningwithjake.com/plodcast