Episodes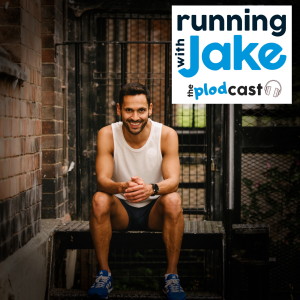 Wednesday Nov 16, 2022
Wednesday Nov 16, 2022
On today's episode, we have e cosy little chat with the guys from OffTheTarmac - a trail event organiser based in Wales. 

Each episode we will take one of your questions and Jake will answer it. Today's question comes from Dave who, after being inspired to hit the trails for the first time after listening to last week's show, wants to know whether he needs to buy some specific shoes for the terrain? 

Jake says, based on the time of year, it could well be worth investing in some light trail shoes that can help provide a little bit more grip, and give you more confidence when running off-road. 
See the full show notes & resources here: http://runningwithjake.com/plodcast
To check out The Menopause Coach Podcast, as featured on this show: https://podcasts.apple.com/gb/podcast/the-menopause-coach/id1623389519