Episodes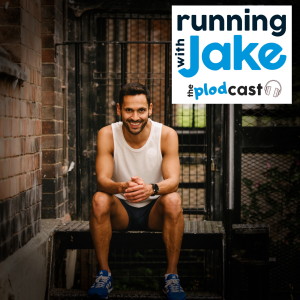 Wednesday Aug 03, 2022
Wednesday Aug 03, 2022
On today's episode, we catch up with Josh Schofield from PGC1 Coaching - a Running Coach with a Masters in sport & exercise nutrition, and a sub 15 minute 5K runner! 

Last time we spoke with Josh he wasn't doing a great deal of running at all. He was more focused on coaching his clients, while playing a spot of cricket here and there. 

Well, now he's back out of 'semi retirement' and switching his spikes of this road shoes as he prepares to take on his FIRST EVER marathon in London this October! 
AskJake: Each week, we'll take one of your questions and Jake will answer it.  Today it's about getting back into running after losing fitness.
See the full show notes & resources here: http://runningwithjake.com/plodcast