Episodes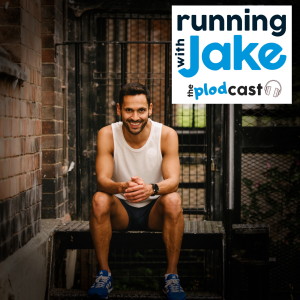 Wednesday Nov 03, 2021
Wednesday Nov 03, 2021
Today's 'professional sounding guest' is Karla Borland - a super motivated runner, head of an anaesthesia department at a veterinary hospital, wife to an Olympic rower (not a swimmer!), AND no stranger to the challenges that life can throw at you….
This year Karla has broken her femur, suffered severe gastritis, and now suffers from vertigo after an overweight man fell on her at an aqua park?! (we still believe it was Pete)
AskJake:  Each week, we'll take one of your questions and Jake will answer it.  Today, it's all recovery from the dreaded ankle strain!