Episodes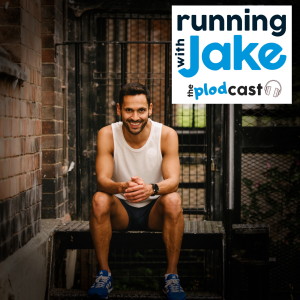 Wednesday Oct 13, 2021
Wednesday Oct 13, 2021
On today's show, Jake is back from an EPIC weekend at the Manchester Marathon! With a goal pace of 7:00 - 7:10min/mi Jake averaged 7:05 up to mile 24…….. when CRAMP kicked in! 
Today's guest is, Robbie Britton - ultra marathon runner, coach, and author of 1001 Running Tips (for toilet or non-toilet reading as preferred).  To see all the key takeaways from the chat, check out the Show Notes Page: http://runningwithjake.com/plodcast
AskJake:  Each week, we'll take one of your questions and Jake will answer it.  Today, it's all about pre-marathon training training!