Episodes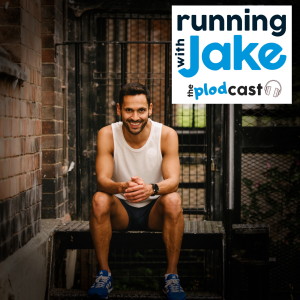 Wednesday Jul 07, 2021
Wednesday Jul 07, 2021
Welcome to your weekly dose of running motivation.
On this episode, Jake is forced to host the show on his own as Pete the Producer has 'miscalculated' his run and can't make it back in time. Despite Jake suggesting Pete 'pick up the pace a bit'.
Fortunately, today's guest is so epic that you won't even notice the absence of the show producer! We speak to
Jess Turner
 - British 400m hurdler AND soon-to-be Olympian!
Competing in her first Olympic Games Jess is clearly ecstatic about the whole thing. In fact cloud 9 doesn't cut it….. no cloud below 100 is even worth mentioning!
#AskJake:  Each week, we'll take one of your questions and Jake will answer it.   Today, we're talking about shoes and heel drops!
See the full show notes & resources here: http://runningwithjake.com/plodcast