Episodes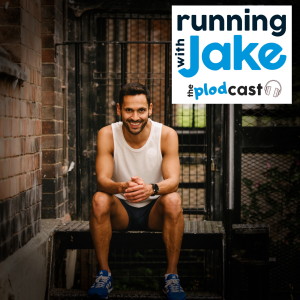 Wednesday Aug 25, 2021
Wednesday Aug 25, 2021
Welcome to your weekly dose of running motivation.
On this episode, we speak to running coach (and Jake's 'new friend') Rory Horseman from Raced Coaching. Rory was targeting a personal best in this year's Virgin London Marathon of 2:45, until injury struck! 

Although clearly disappointed Rory has been coping well with the setback. His goal right now is to enjoy his running, rather than chasing times and smashing targets. 
AskJake:  Each week, we'll take one of your questions and Jake will answer it.  Today, we're talking about long run duration, when training for a 10k.
See the full show notes & resources here: http://runningwithjake.com/plodcast