Episodes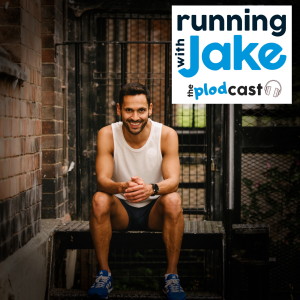 Wednesday Aug 18, 2021
Wednesday Aug 18, 2021
Welcome to your weekly dose of running motivation.
On this episode, Jake is FINALLY back from his European adventures and although still missing the glorious Greek sunshine, filo-wrapped feta, and geckos, he is happy to be, once again, recording the show from the home studio. 

Today's guest is Ed Harris - an ultra runner who not only finished third in this year's Montane Summer Spine but has also created his own unique FKT (fastest known time) challenge: The Gwynne-Harris Round. 
AskJake:  Each week, we'll take one of your questions and Jake will answer it.  Today, we're talking pausing watches when waiting for traffic!
See the full show notes & resources here: http://runningwithjake.com/plodcast
To listen to Frank on Sophisticated Property Investing (as promoted on this episode), follow this link: https://podcasts.apple.com/gb/podcast/sophisticated-property-investing-by-ethical-property/id1505084963