Episodes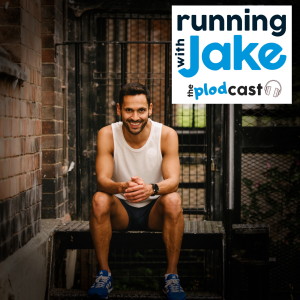 Wednesday Aug 11, 2021
Wednesday Aug 11, 2021
Welcome to your weekly dose of running motivation.
Jake's STILL away in Skiathos!  Whilst the show's been recorded MANY times on beaches over the years, today is a PLODCAST FIRST.... because it's brought to you directly from "Little Banana Nudist Beach" (Just down the coast from Big Banana Beach!)
Because Jake's flights home keep being cancelled, we've been unable to record a chat with a guest for today's show, but it's certainly not a lightweight episode, as Jake runs through his Top 10 Midway Training Tips
AskJake:  Each week, we'll take one of your questions and Jake will answer it.  Today, we're talking about the amount of energy to take during marathons.
See the full show notes & resources here: http://runningwithjake.com/plodcast
To listen to Frank on Sophisticated Property Investing (as promoted on this episode), follow this link: https://podcasts.apple.com/gb/podcast/sophisticated-property-investing-by-ethical-property/id1505084963