Episodes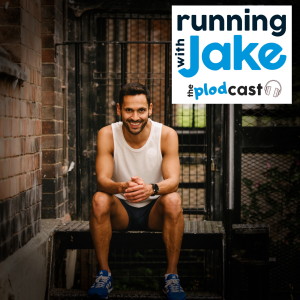 Wednesday Aug 04, 2021
Wednesday Aug 04, 2021
Welcome to your weekly dose of running motivation.
Jake's still on his international tour of the worlds noisiest beaches, and recording in a "Shady area"!

On this week's episode, we have a brilliant and very deep chat with the Shareefa J - She's a London based presenter and plus-size model who's training for the London Marathon in October.
AskJake:  Each week, we'll take one of your questions and Jake will answer it.   Today, we're talking about "working heart rates".
See the full show notes & resources here: http://runningwithjake.com/plodcast
To listen to Frank on Sophisticated Property Investing (as promoted on this episode), follow this link: https://podcasts.apple.com/gb/podcast/sophisticated-property-investing-by-ethical-property/id1505084963