Episodes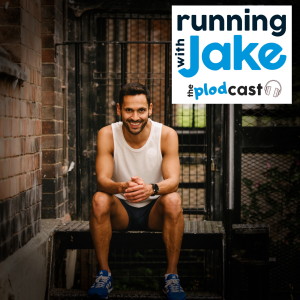 Wednesday Jun 09, 2021
Wednesday Jun 09, 2021
Welcome to your weekly dose of running motivation.
Today, we chat with one of the most inspirational ladies on the planet - Fiona Oakes - holder of not one but FOUR world records, including 'Fastest female to run a marathon each continent and North Pole'. 

One of the many reasons that make Fiona so remarkable is her sheer grit and determination to use her running achievements as a platform to create awareness of veganism. When she isn't pounding the tarmac and banking the miles, she spends her time looking after over 600 animals at Tower Hill Stables Animal Sanctuary. 
#AskJake:  Each week, we'll take one of your questions and Jake will answer it.   Today, we're talking about panting at the start of runs!
See the full show notes & resources here: http://runningwithjake.com/plodcast